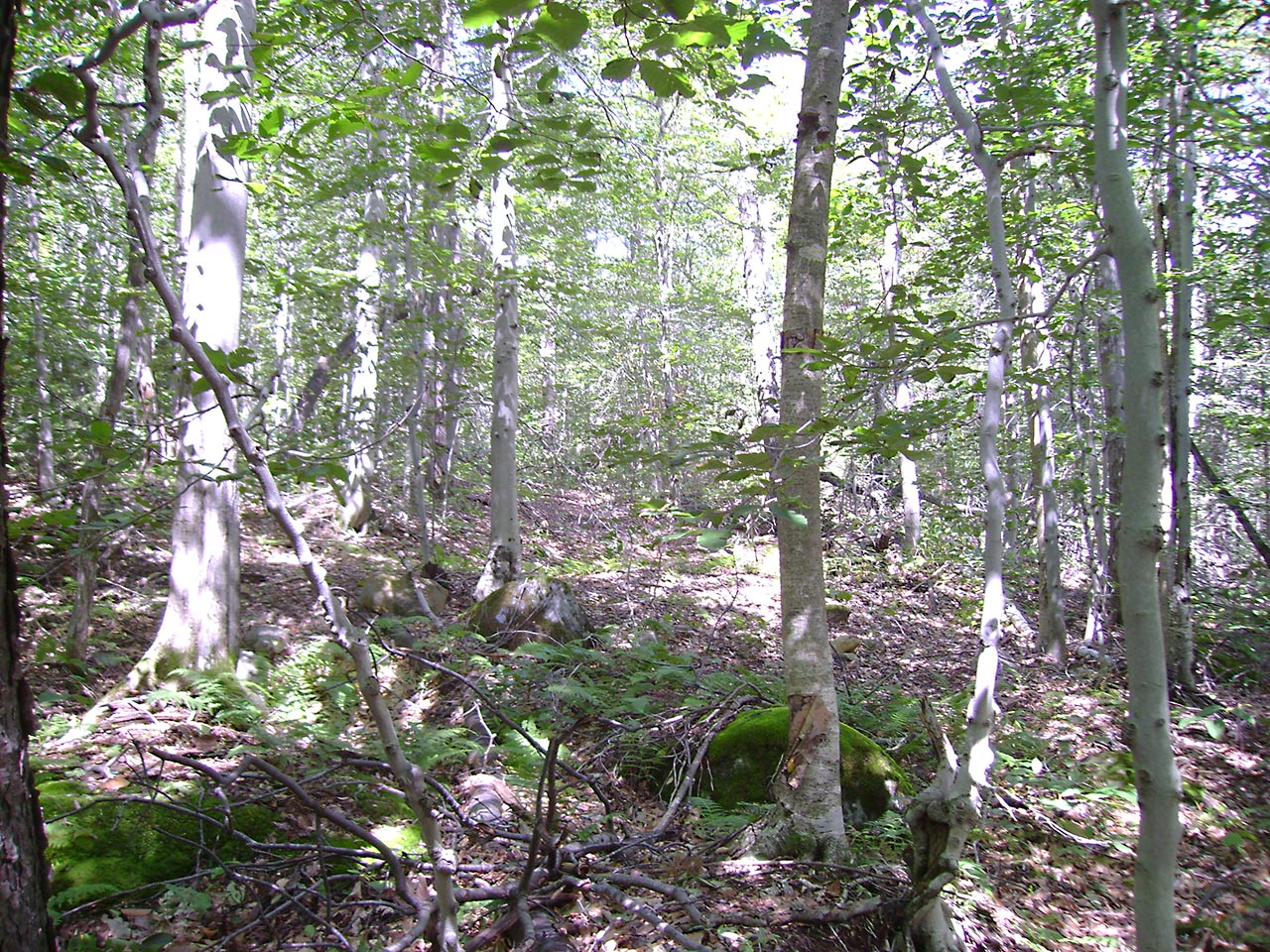 We purchased this beautiful lot in 2007 and in the interim have decided that we will probably not ever move there. So that means this gorgeous buildable property is available for you to own and build your future, away from all the strife of the city.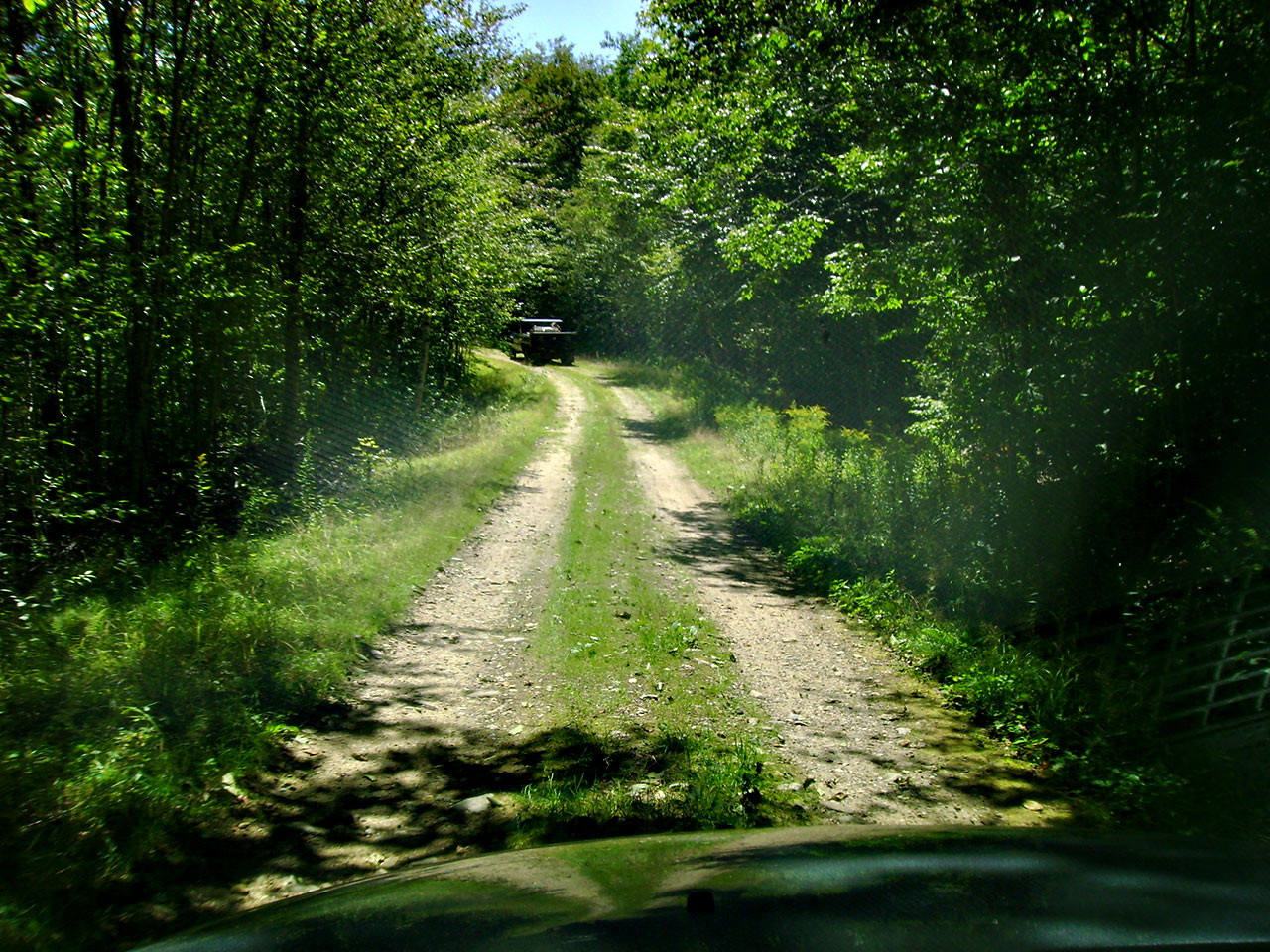 The lot is measured at 1.1 acres. It's pretty large, with a view down the mountainside (once a few trees are cleared.) There is a nice access road which may have even been upgraded since the last time we were there - and the property has a couple hundred foot of frontage on the road. Electricity is already nearby so there are no worries when it comes to hooking up your utilities.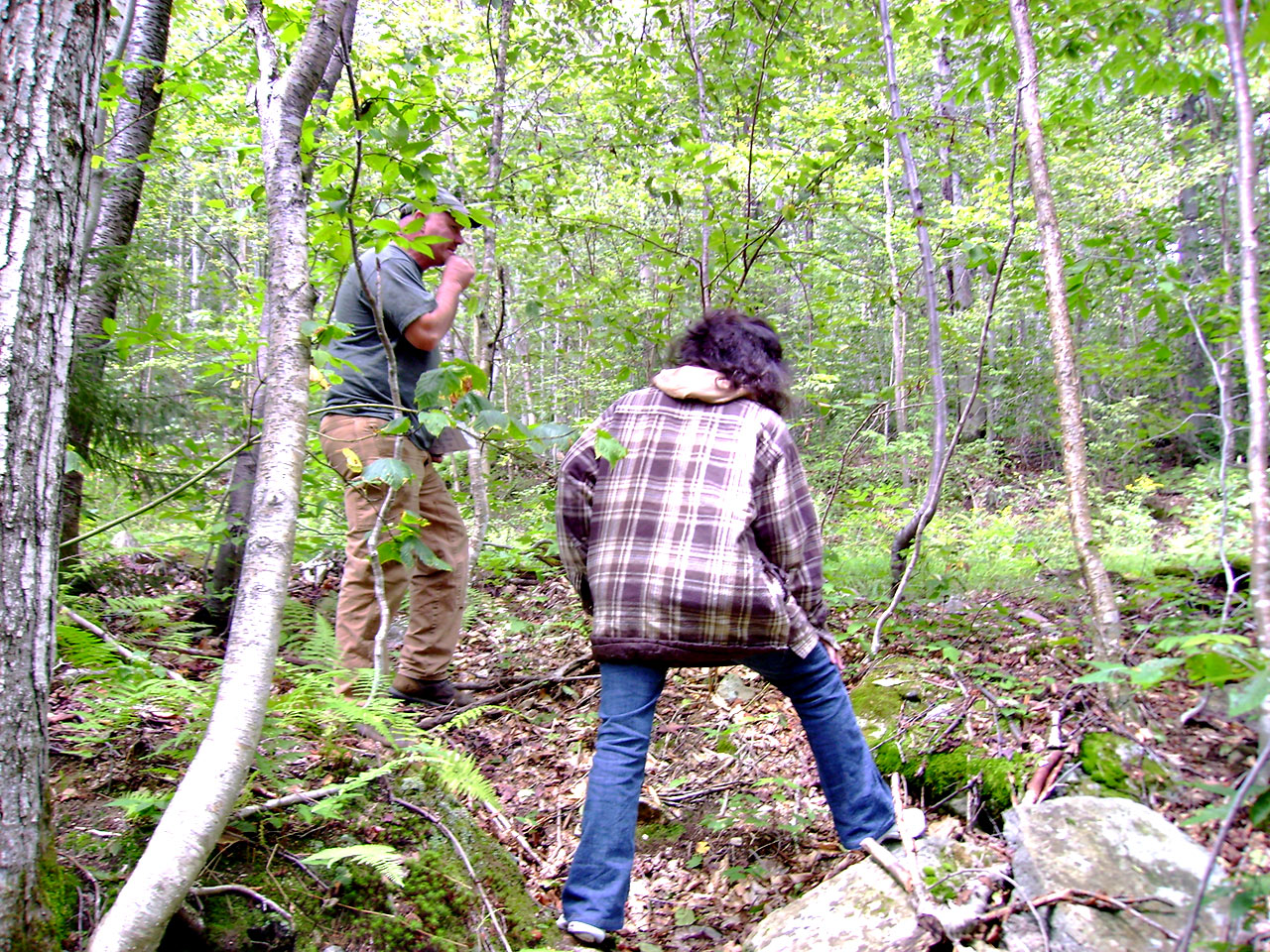 There is a beautiful little brook flowing on one side of the property, and many stones marking the perimeter. The land is full of trees and woods - lots of pines among others. The lot is very secluded, you can't see too much until you clear some of the trees. Once you do that then there will be some nice view of the mountainside. Just to be clear it's not a grand view like the top of the mountain but once trees are cleared you'll be able to see down into the side of the forest there. Again, it's very secluded although there are already homes built in the area.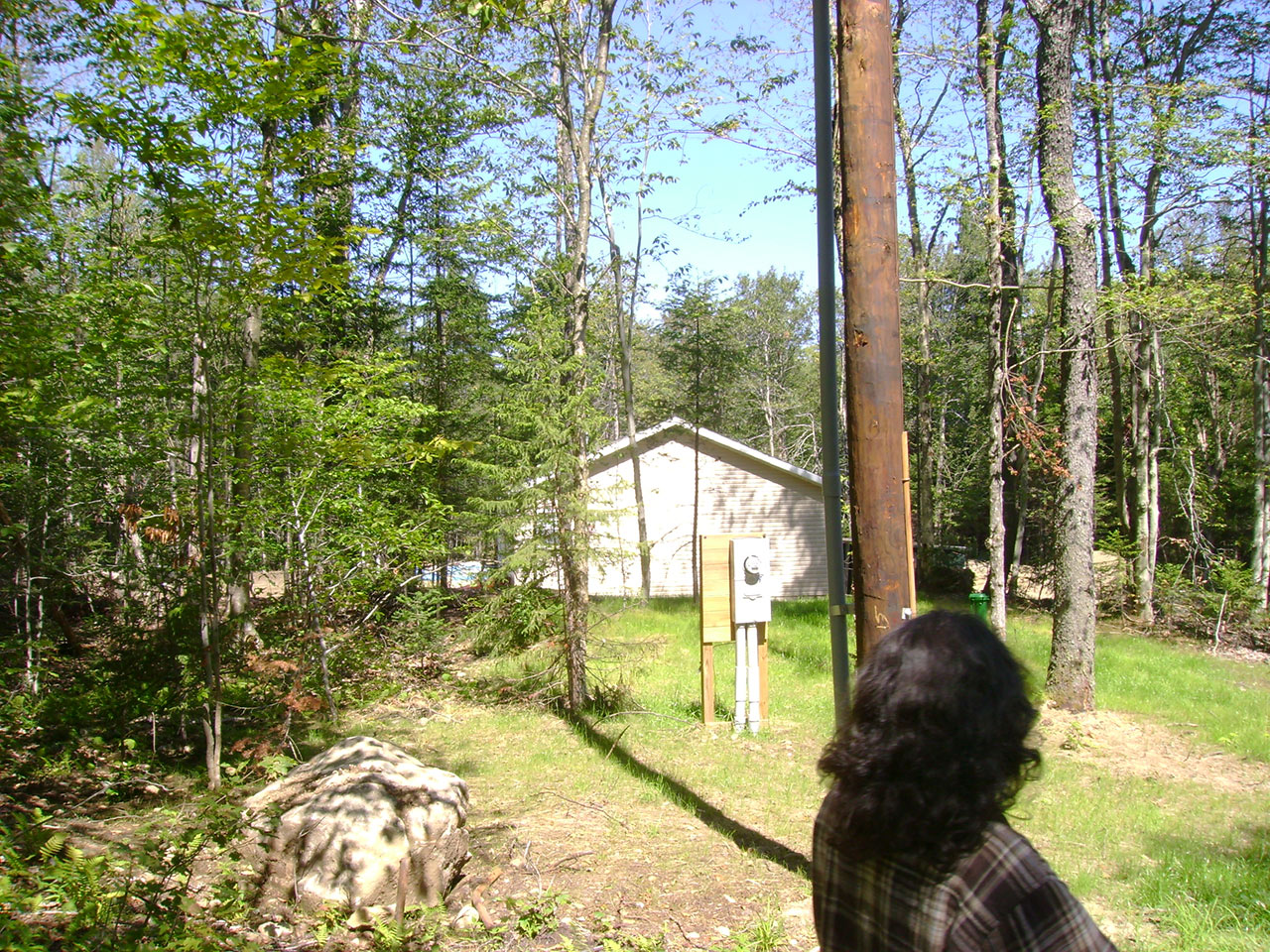 other home in same area with electricity
We hired an engineer and the lot was approved and "perced" and we have the lot designed, including the septic design blueprint -- it's already on file with the county, so this lot is all ready for you to start building.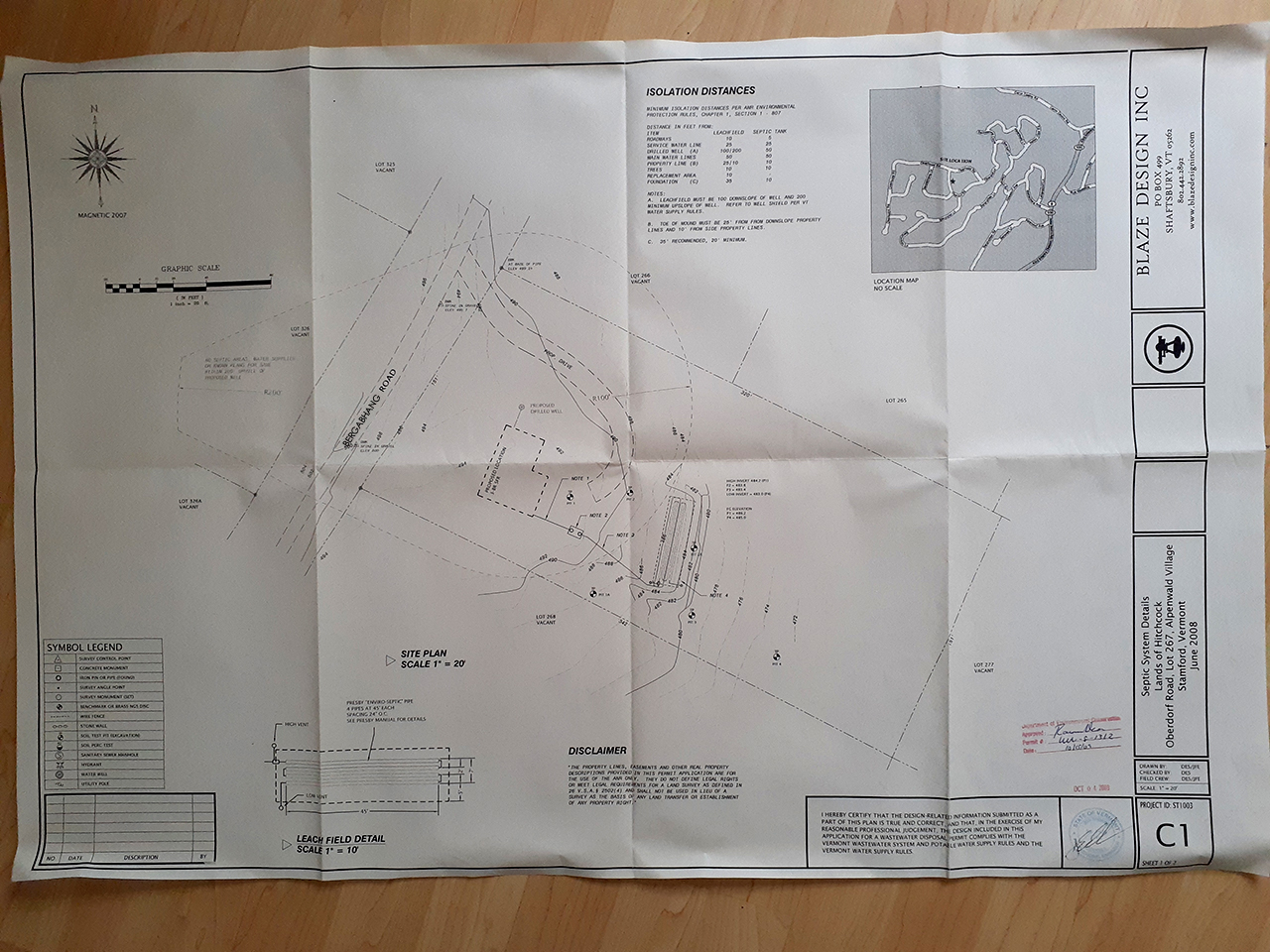 The septic design includes the entire layout for a water well and the foundation for a home as well as the leach field and drainage plan. All you would need to do is have someone clear the trees from that area and grade the driveway and then they would drill the well and install the septic and drain field. Have a look at the plan, it's really all set, all you have to do is say the word "Go!"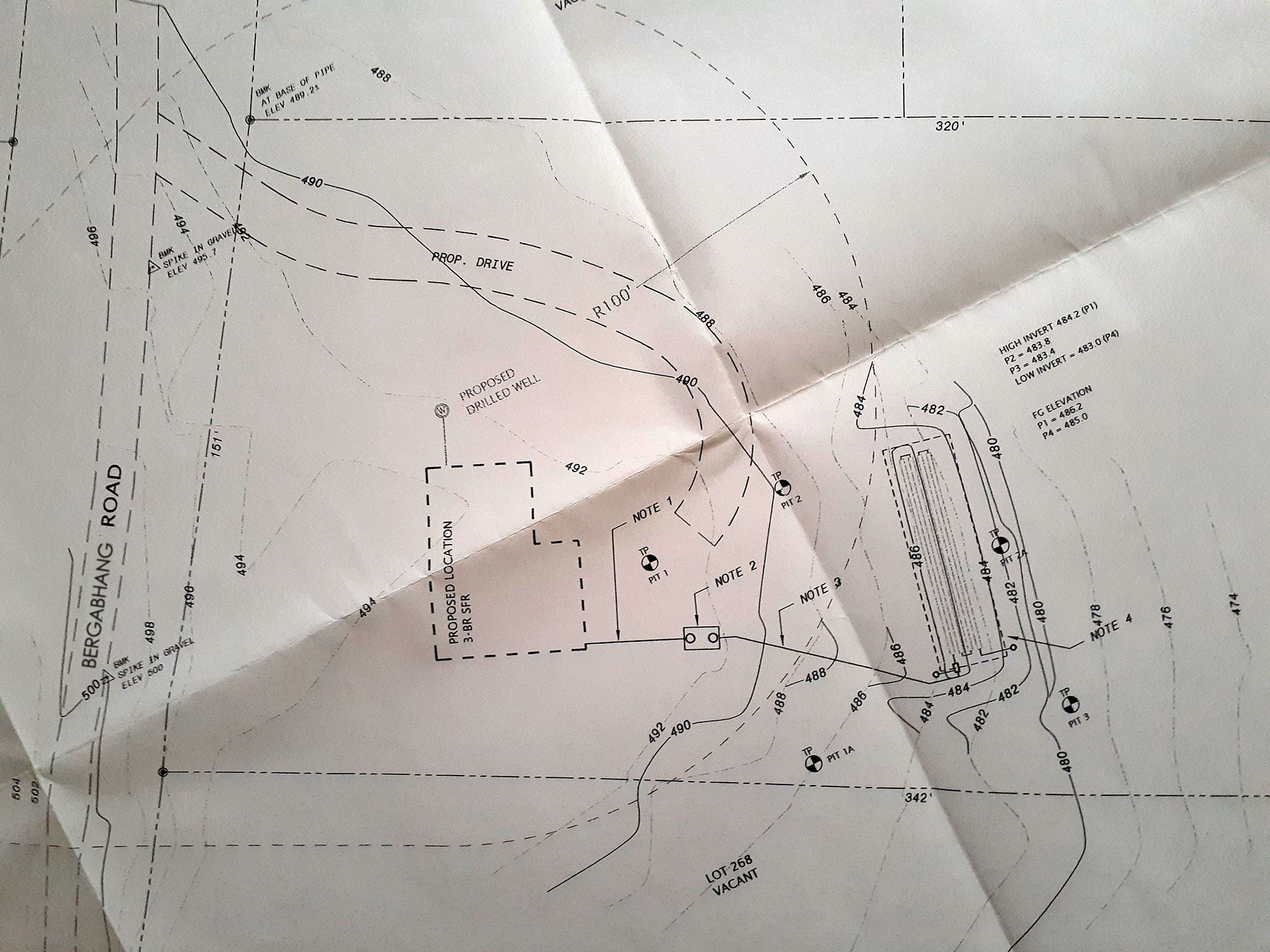 As well as OUR APPROVED lot being pretty large at 1.1 acres, and immediately buildable, we were also told that the ADJOINING lot (the lot next to ours) was NOT approved for septic, so chances are you will never have anyone living nextdoor or building anything nextdoor. So that makes it so that you have twice as much open land to roam 😀 and raises the value of this lot.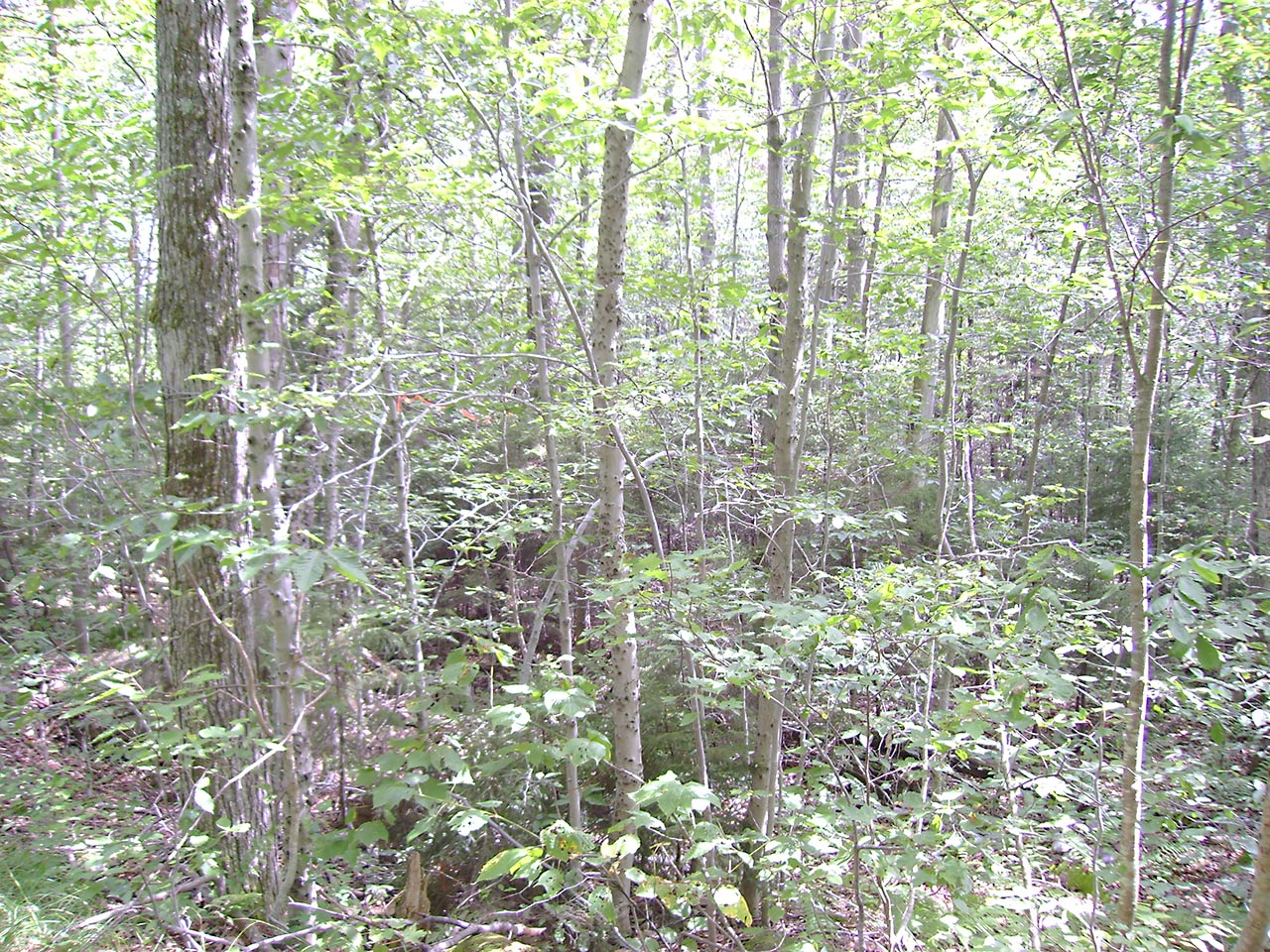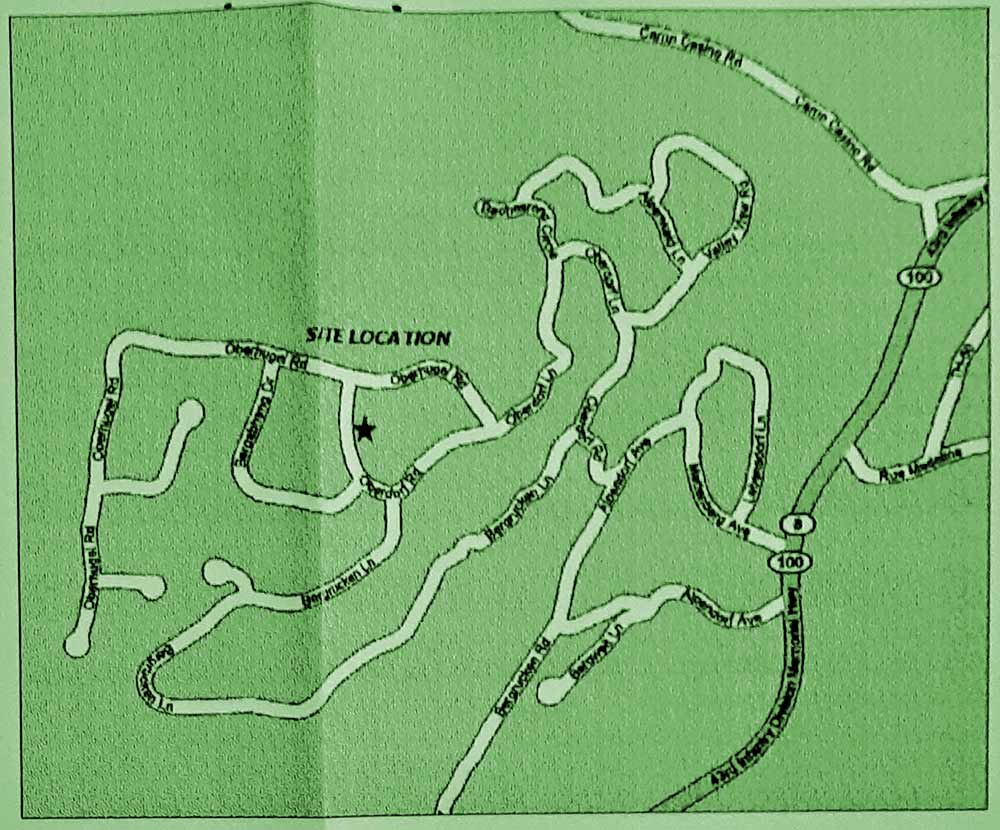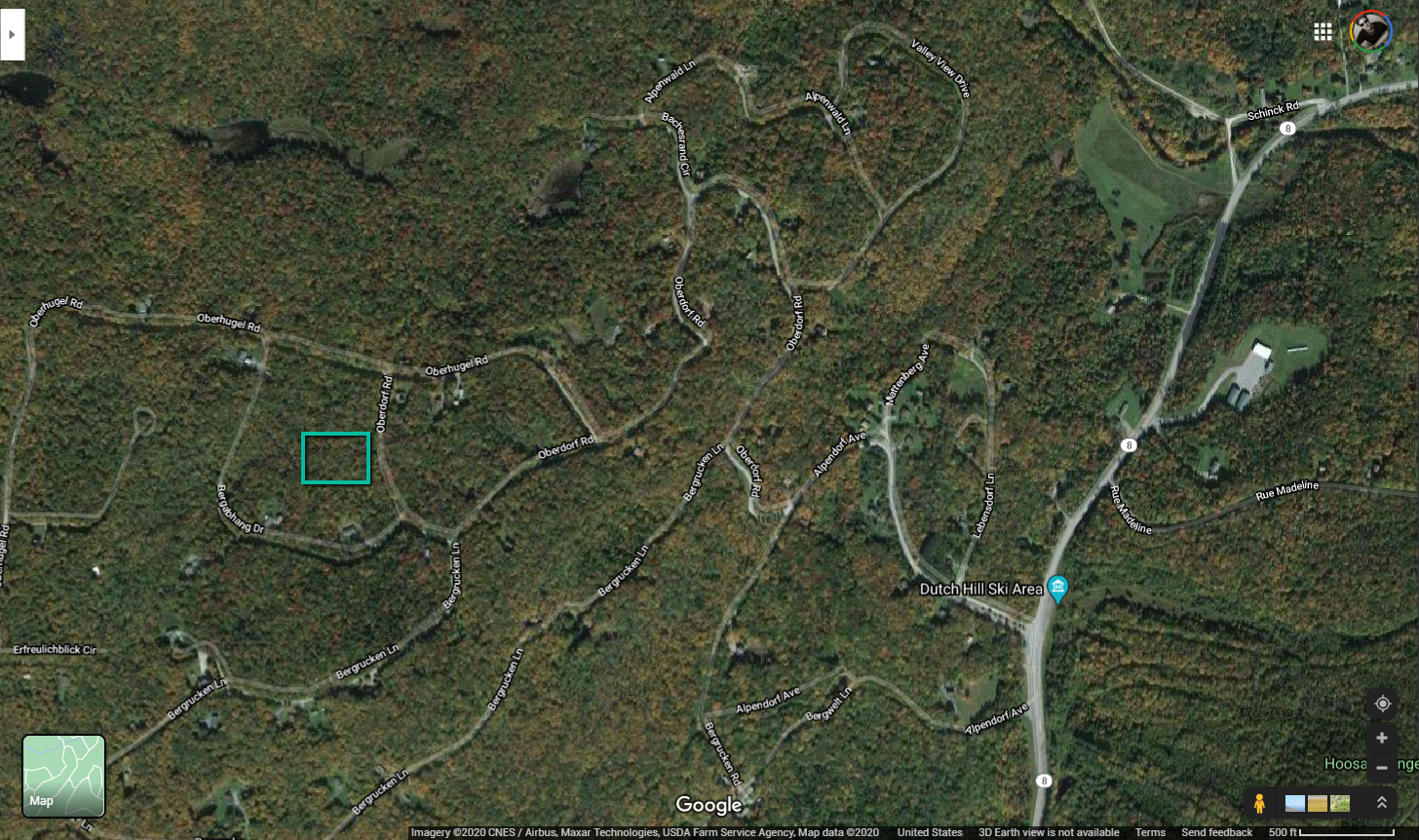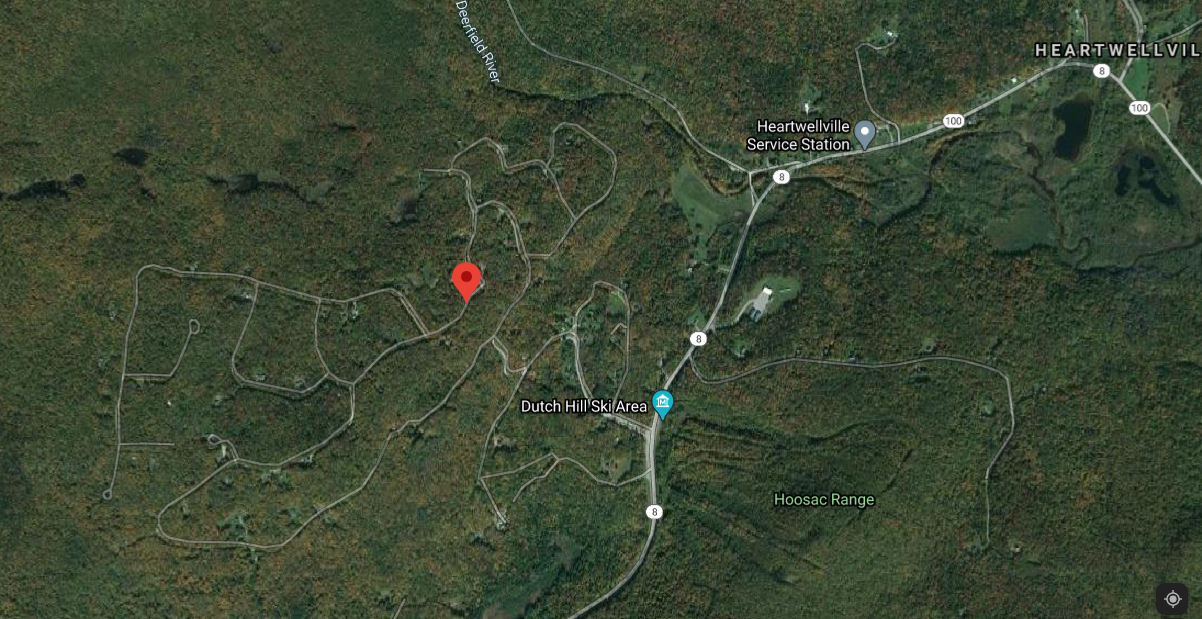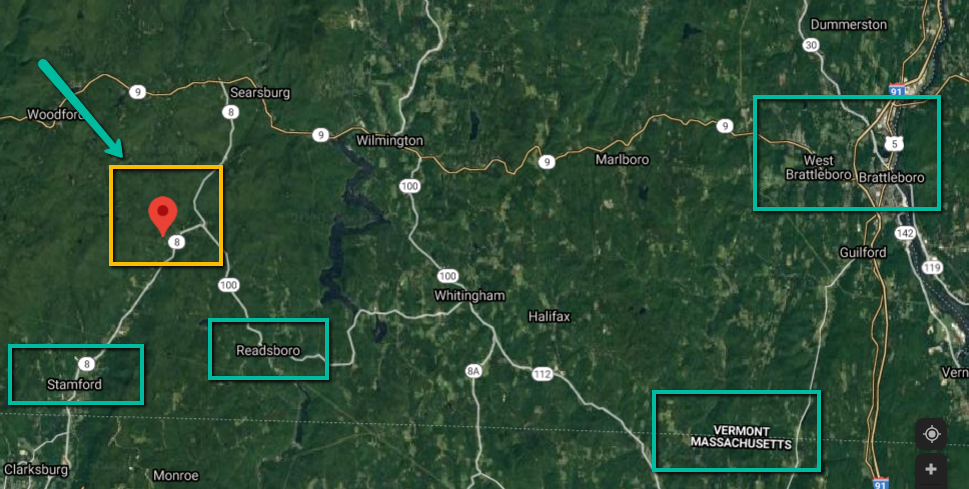 This lot is part of a community called Alpenwald Village. Alpenwald is very good about taking care of the community in terms of all the common things needed. They have regular meetings that you can attend if you want to. There is a home owner's association fee of only $350 per year which you pay to Alpenwald Village, they use it to keep the roads clear and that sort of thing.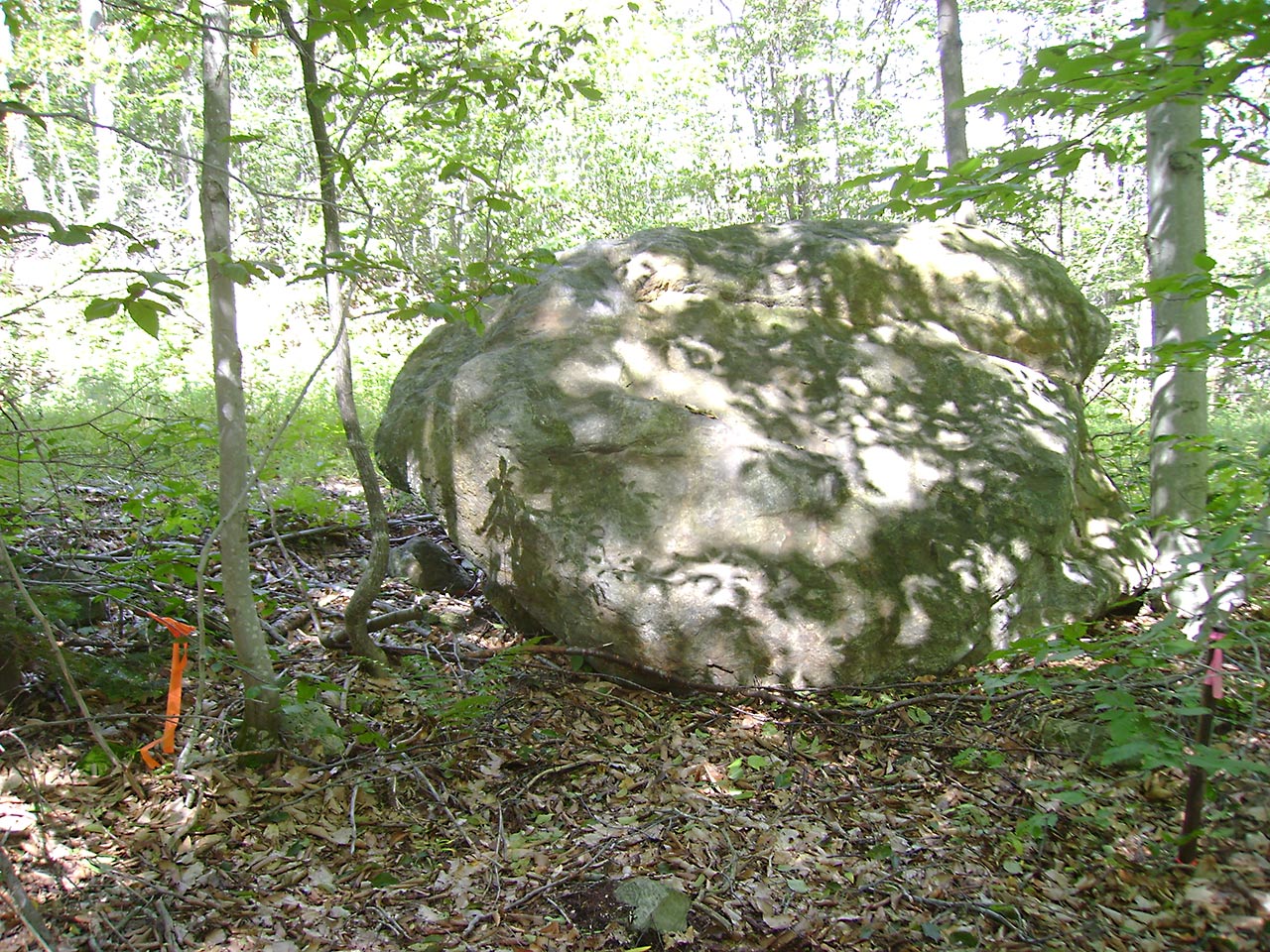 We are asking $18,000 for this lot. It is a great deal at that price, since we've already done all the leg work in getting the property ready to start building. To be honest, I'd like to ask more but instead I'll go lower for you just to get it sold.
We will entertain all serious offers so if you are interested, please call me at (305) 490-5338 and let's discuss how we can get you into this property easily. Or send email to hhitch99@gmail.com
It's really up to you what kind of home you want to build on the lot - here are a few of the homes that were going up nearby the last time we visited the area: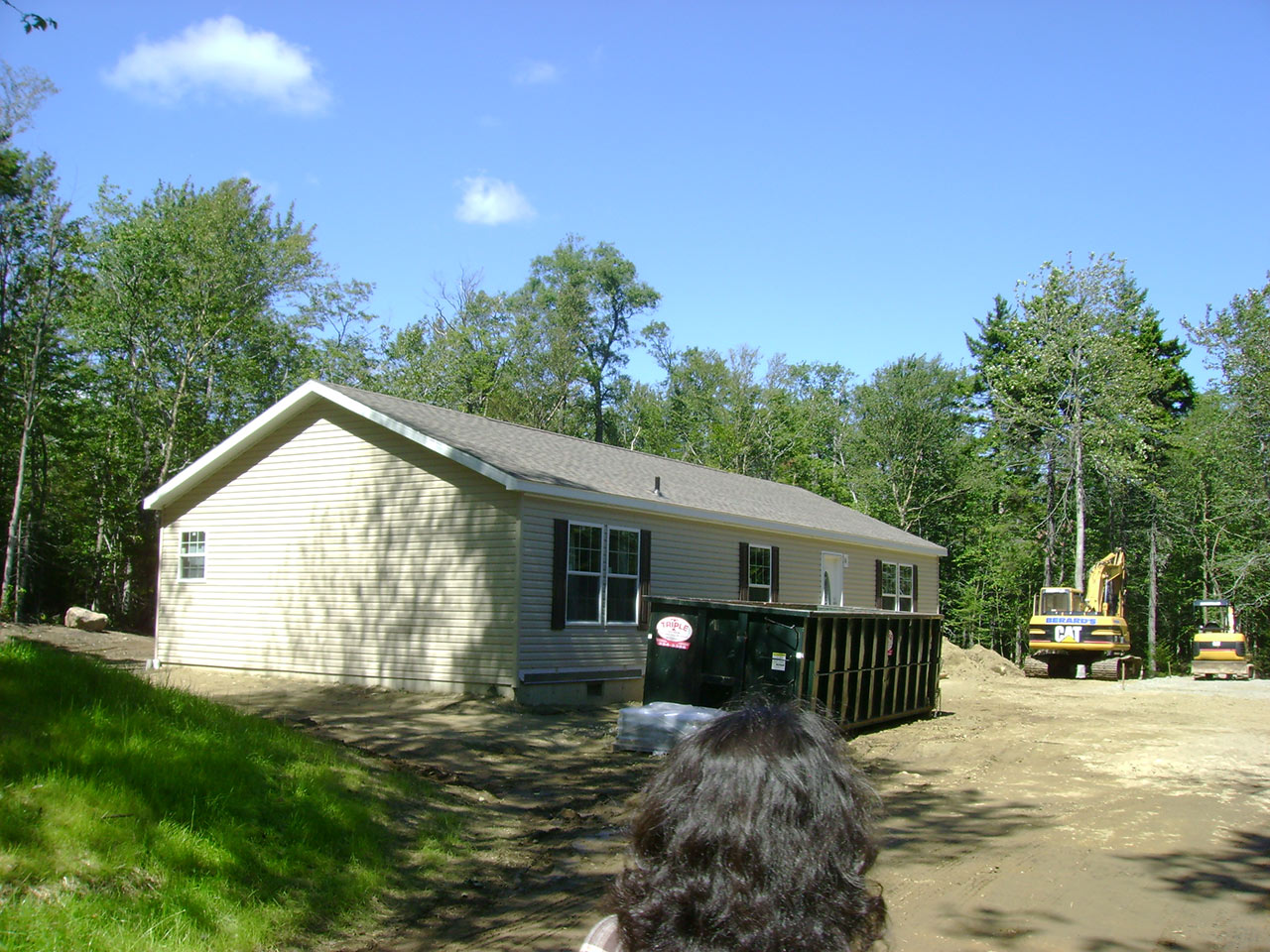 modular home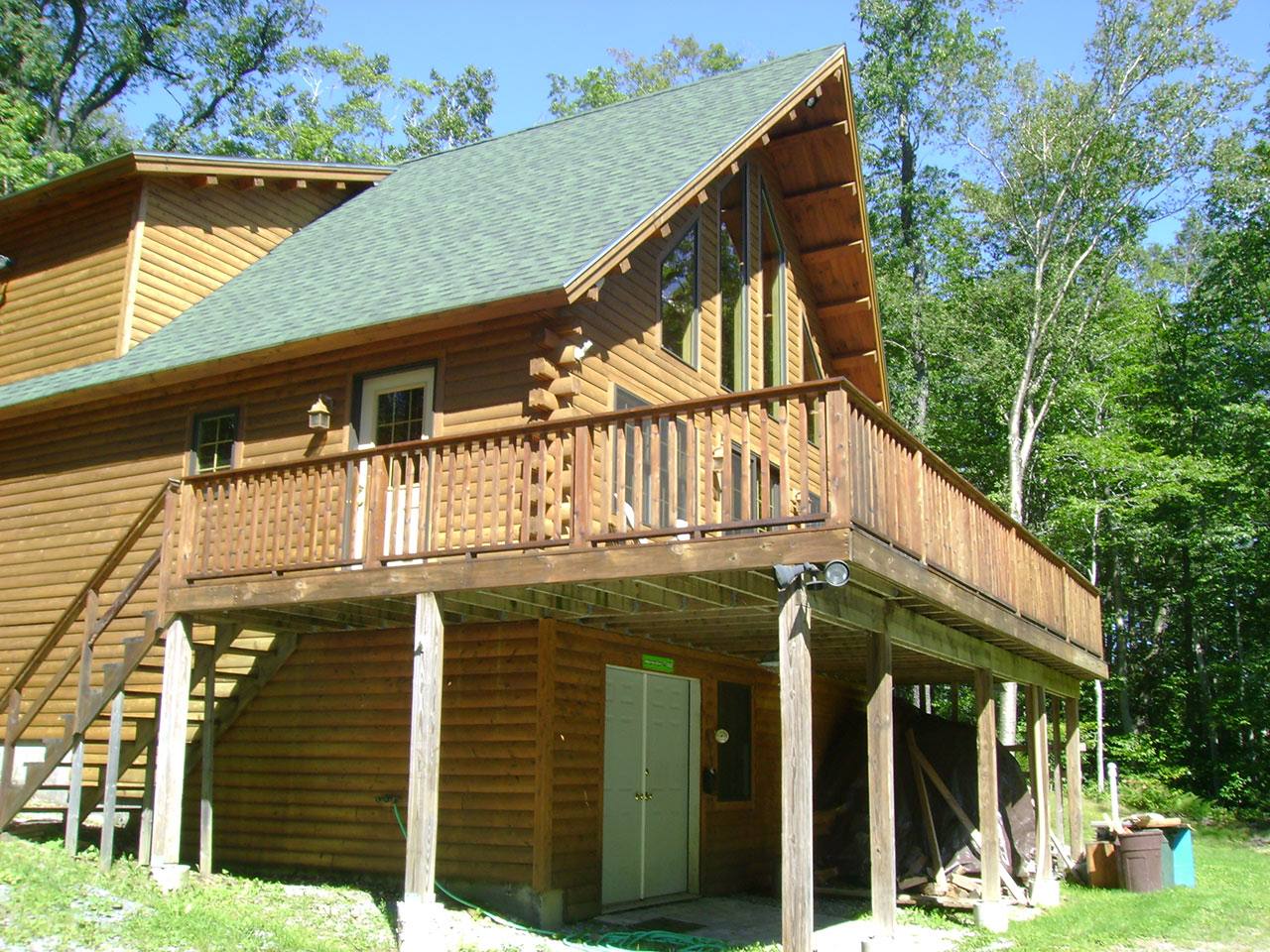 "Stick-built" home
Here are some cities and localities in the general area:
Readsboro
Stamford
Brattleboro
Dutch Hill Ski Area
Hoosac Range
Heartwellville
Lamb Brook
Deerfield River
Whitingham
H.O. Cook State Forest
Hamman Reservoir